10,299 POUNDS OF DOG FOOD DONATED TO DATE!
2018 was the first year opening our store, and we are so proud of the difference we've made so far, all with your help. With every product purchased in our store, we're able to donate to help feed shelter dogs.
We always look to donate to organizations where the donations can make the largest impact in helping shelter dogs and cats in need. All organizations are United States based, with some looking to help dogs on a global level, while others help dogs within their local communities.
We've Donated To: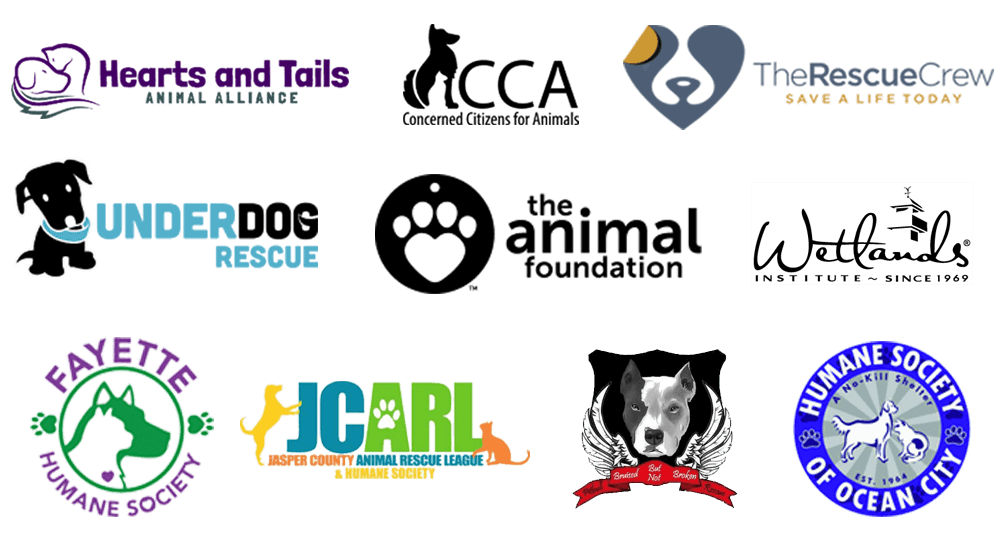 Please feel free to contact us at any time, and we would be happy to provide documentation of donations. If you would like to contact the animal shelters directly, all donations have been made under our parent company, Mediasaurus, LLC.
We always love to hear of suggestions on where to donate to help dogs in need; feel free to contact us at any time. If you are a shelter, you can fill out our Animal Shelter Partner Application.
Pounds of dog food donated is an estimation based on monetary donations. You can read our How We Donate and Terms of Service pages for information on how we estimate pounds of dog food donated.