In case you can't tell by her name, Casper's favorite time of year is fall, and her favorite day is Halloween. Since she loves ghosts, goblins, ghoulies, and everything that goes bump in the night, every fall she makes a special Halloween bracelet.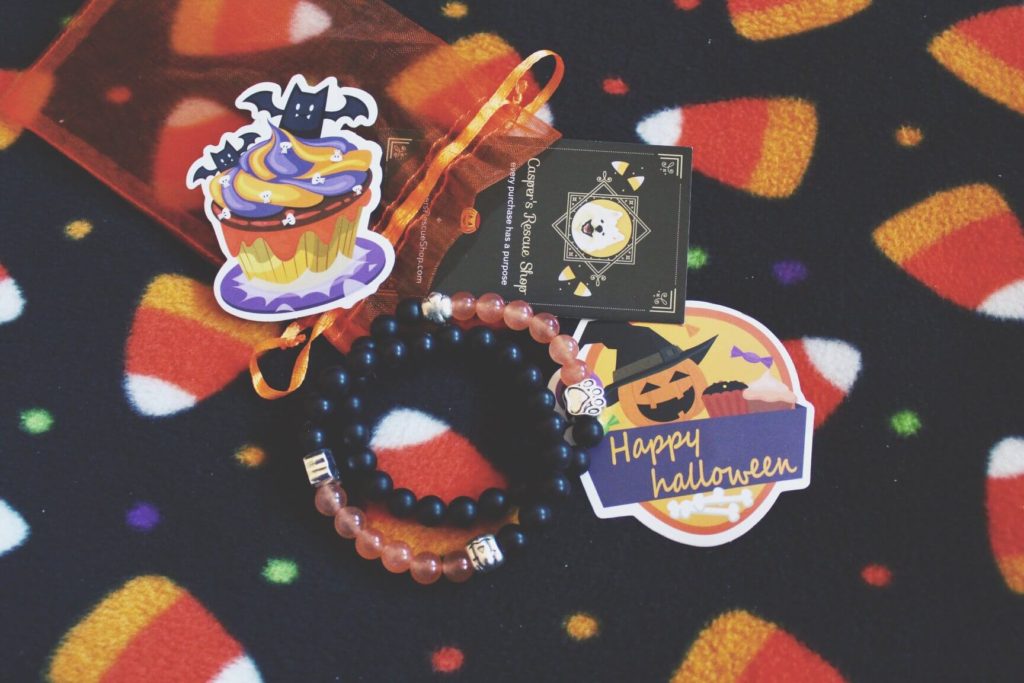 Believe it or not, the Spooky Season is here again, and you can find Casper's Rescue Shop friends wearing the 2019 Halloween bracelet. It's been so popular that it's even made it to the wrists of one of our favorite Halloween bloggers: Spooky Little Halloween!
The blogger behind the spookiness of SpookyLittleHalloween.com is none other than Miranda, and you guessed it, she celebrates October 31st all year long on her site! Just like Casper, she believes that Halloween is a lifestyle and loves finding ways to incorporate it into her everyday life. That's where the Casper's Rescue Shop Halloween bracelet comes in!
She posted pictures to her social media channels (you can find her on Facebook, Twitter, Instagram, and Pinterest) wearing Casper's Halloween bracelet, as well as two other favorites from the Fall Collection.
When she posted the pictures, she wrote:
"I love Halloween treats with a great cause behind them, and Casper's Rescue Shop checks both lists! For every bracelet sold, like these from the 2019 Halloween collection, a portion of the proceeds are donated to help feed dogs in animals shelters waiting to be adopted."

-Miranda, Spooky Little Halloween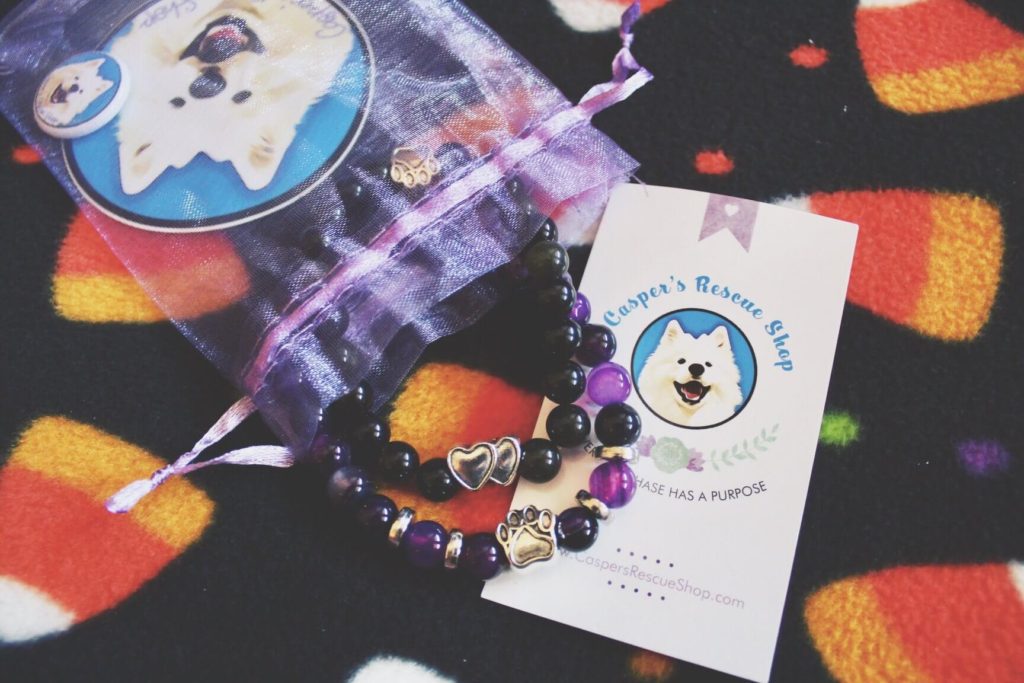 If you love Halloween as much as Casper, following Miranda's social channels and blog is a must. She posts everything from when stores start to display their Halloween collections, to Halloween fashion, to Halloween travel spots, to Halloween recipe ideas, and more. She even has a Spooky Little Book Club that you can join on Facebook, as well as a Halloween Zine that you can sign up to get right in your inbox!